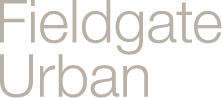 Developer
Rooted in a 60 year real estate development history, Fieldgate Urban is a mixed-use developer who delivers condominiums in prime, transit-oriented Toronto neighbourhoods.  The company is recognized by its meticulous attention to detail, high-quality construction and building condominiums with lasting value  – a trademark since its inception.  The company engages expert consultants who share their affinity for creating best in class buildings that carefully consider their urban context and provide new housing further enhancing the communities in which they build.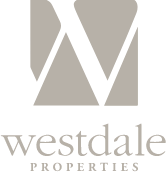 Developer
For more than 60 years, Westdale has owned, managed and developed real estate across Canada and the United States. A family-owned company, Westdale is committed to creating positive experiences for the tens of thousands of North Americans who call our buildings home, and for those who work and shop at our properties. This commitment extends to our partners, suppliers, contractors, and our team of over 1,400 dedicated employees. With a core business consisting of over 50,000 residential units in Ontario, Quebec and 11 U.S. states, Westdale continues to expand its portfolio to include over 4 million square feet of retail, office, industrial, food & beverage, hotel and resort properties on both sides of the border. Westdale is also actively involved in a number of significant urban residential developments across North America, including projects in Toronto, Halifax, Kitchener, Atlanta, Dallas and Miami.

Architect
IBI Group™ is a global team of industry leading architects, engineers, planners, designers, and technology professionals united by a common desire: to create livable, sustainable, technologically advanced urban environments. We are a technology-driven design firm.

Interior Design
Figure3 is one of Canada's most distinguished interior design firms. Leveraging design-based research and brand strategy, Figure3 helps clients to realize environments which achieve an equitable connection between people and place. Independently owned and based in Toronto, Figure3 has established itself as a trusted partner for over 25 years. With a diverse entrepreneurial team of 70+ creative thought leaders, it is the unique perspectives and ideas of our people which continue to be the foundation of our excellence.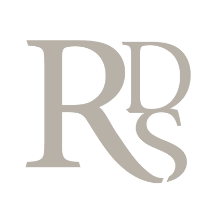 Sales Team
Residential Development Services' (RDS) pedigree consists of decades of combined experience representing industry-leading developers and working closely with their talented teams on a broad range of high-profile, ultra-luxury, and multi-phased communities.  The RDS portfolio represents over $7 billion in sales and over 13,500 home transactions.  The company tailors product, strategy and all aspects of the sales roll-out to appeal to audiences via an exceptional font-line sales experience.  Each community is approached with obsessive attention to detail for a curated customer experience and community design collaboration that stands the test of time.
Centre Yourself in the Core of a Celebrated Community.