1. Evviva Breakfast and Lunch
2. Daldongnae Korean BBQ
3. Kinton Ramen
4. Project Fish
5. Petit Potato
6. Ichiban Asian All You Can Eat
7. Bento Sushi
8. Konjiki Ramen
9. Yonge Cafe and Bistro
10. Cafe Landwer
11. The Keg Steakhouse + Bar
12. Chipotle Mexican Grill
13. Koryo Korean Restaurant & Bar
14. KoSam Korean Restaurant & Bar
15. Daigyo Cafe
16. Mymy Chicken
17. Rougamo & Xi'an Style Noodles
18. Sushi Moto
19. Union Social Eatery
20. Kung Fu Tea on Yonge
21. The Fry
22. Nomé Izakaya
23. What A Bagel Sheppard
24. Rain Izakaya
25. Cheers Chicken & Beers
26. Kinka Izakaya
27. Poke Eats Restaurant
28. Yin Ji Chang Fen
29. PHO OK
1. Sheppard-Yonge Subway Station
2. BUS STOP Yonge St. Sheppard Ave.
3. BUS STOP Sheppard Ave West
4. North York Centre Subway Station
1. Yonge Sheppard Centre
2. Empress Walk
3. Hullmark Centre
4. Whole Foods
5. Loblaws
6. LCBO
7. Winners
8. RBC Royal Bank
9. TD Canada Trust
10. Scotiabank
11. Food Basics
12. New DermaMed Cosmetics
13. Amazon Hub Locker
14. H Mart
1. Albert Standing Park
2. Mel Lastman Square
3. Gibson Park
4. Dempsey Park
5. Willowdale Park
1. Gibson House Museum
2. Toronto Public Library
3. Meridian Arts Centre
1. Churchill Public School
2. Willowdale Middle School
3. Claude Watson School for the Arts
4. Earl Haig Secondary School
5. Little Owl Private School
6. Avondale Public School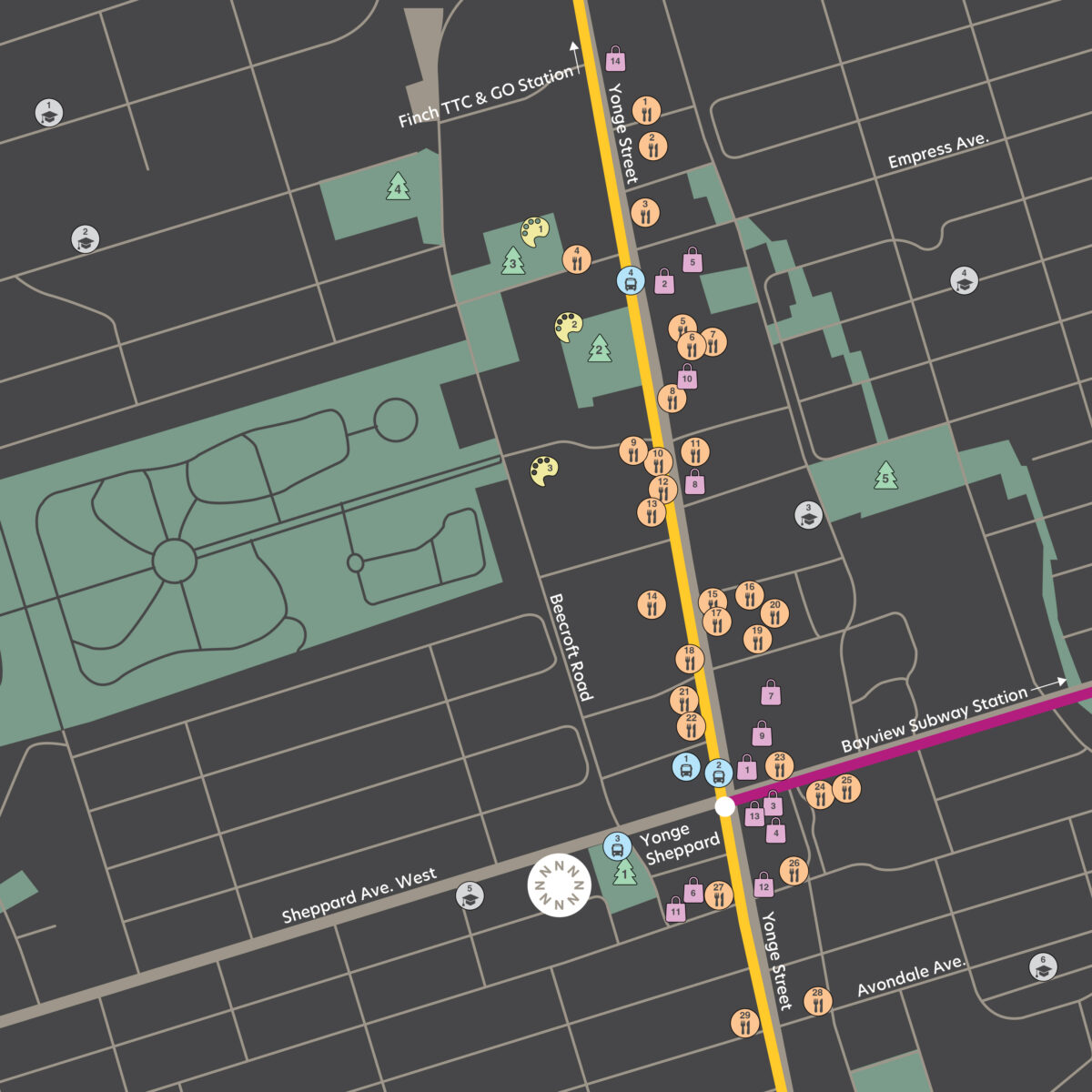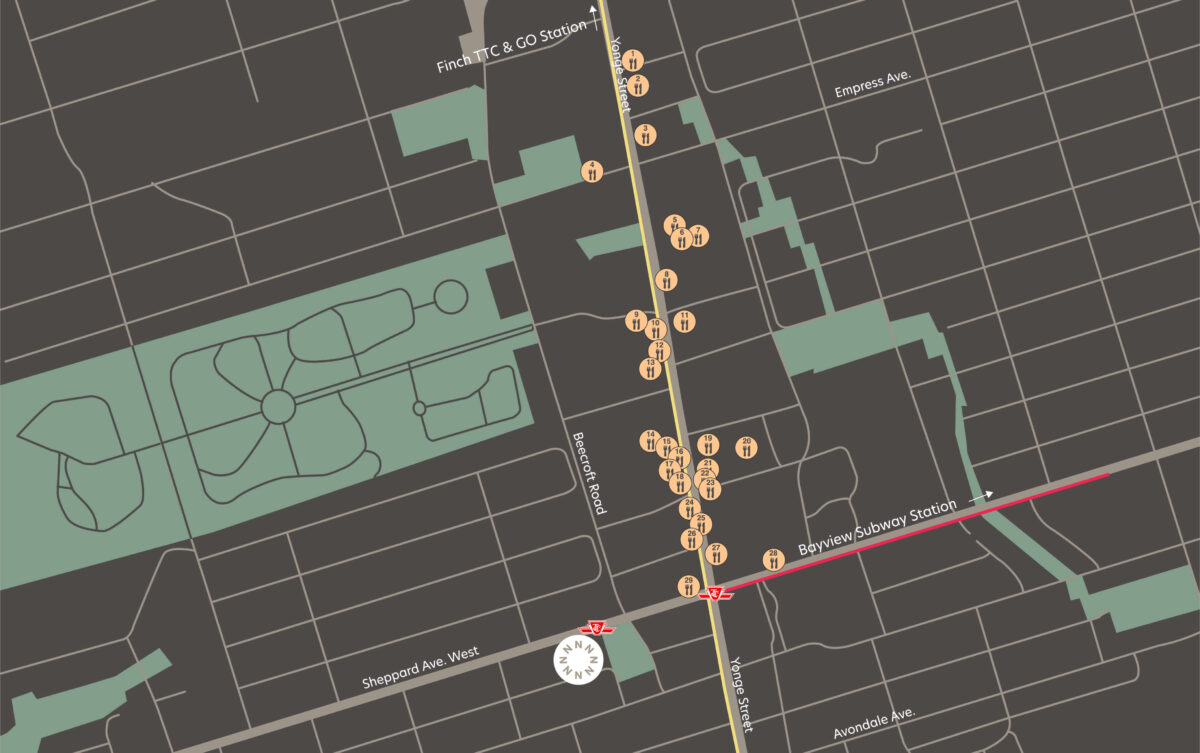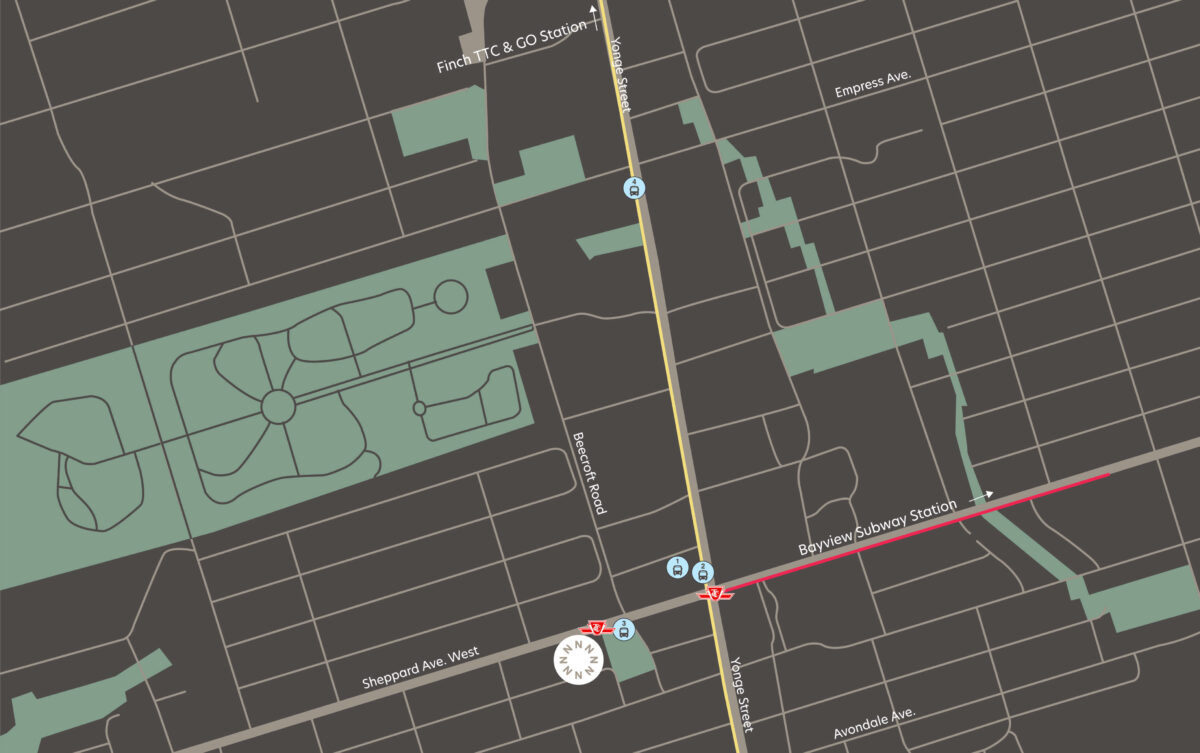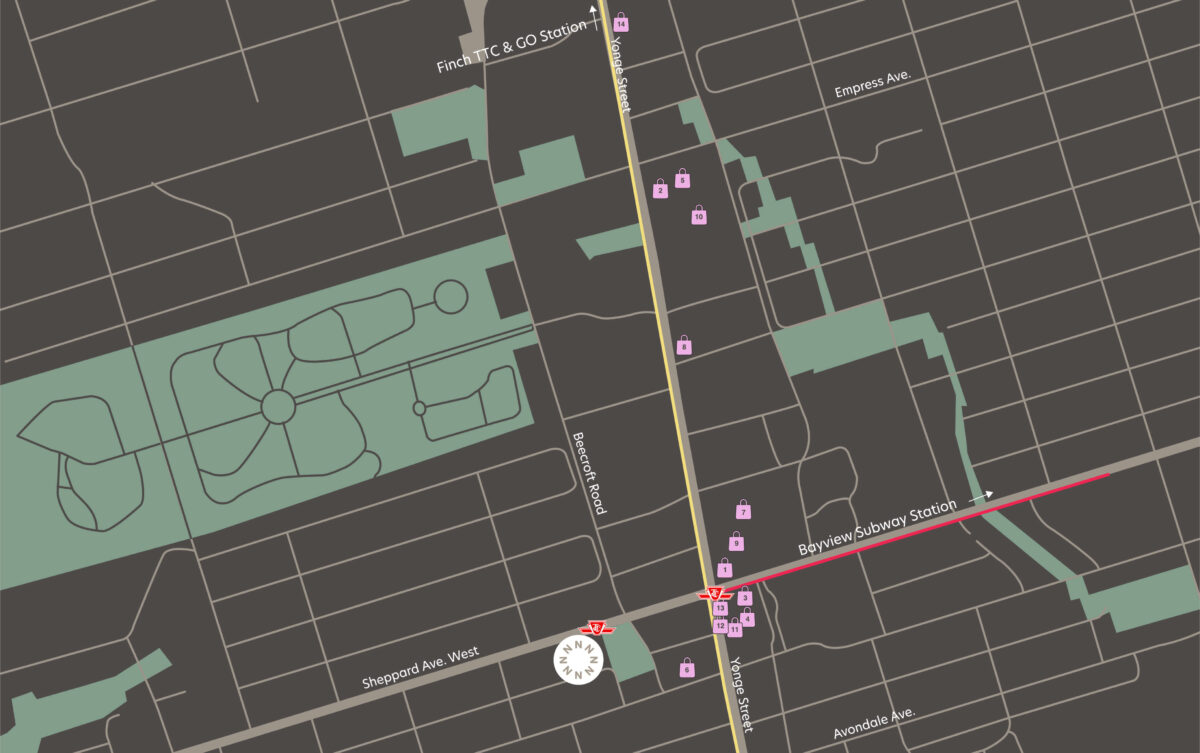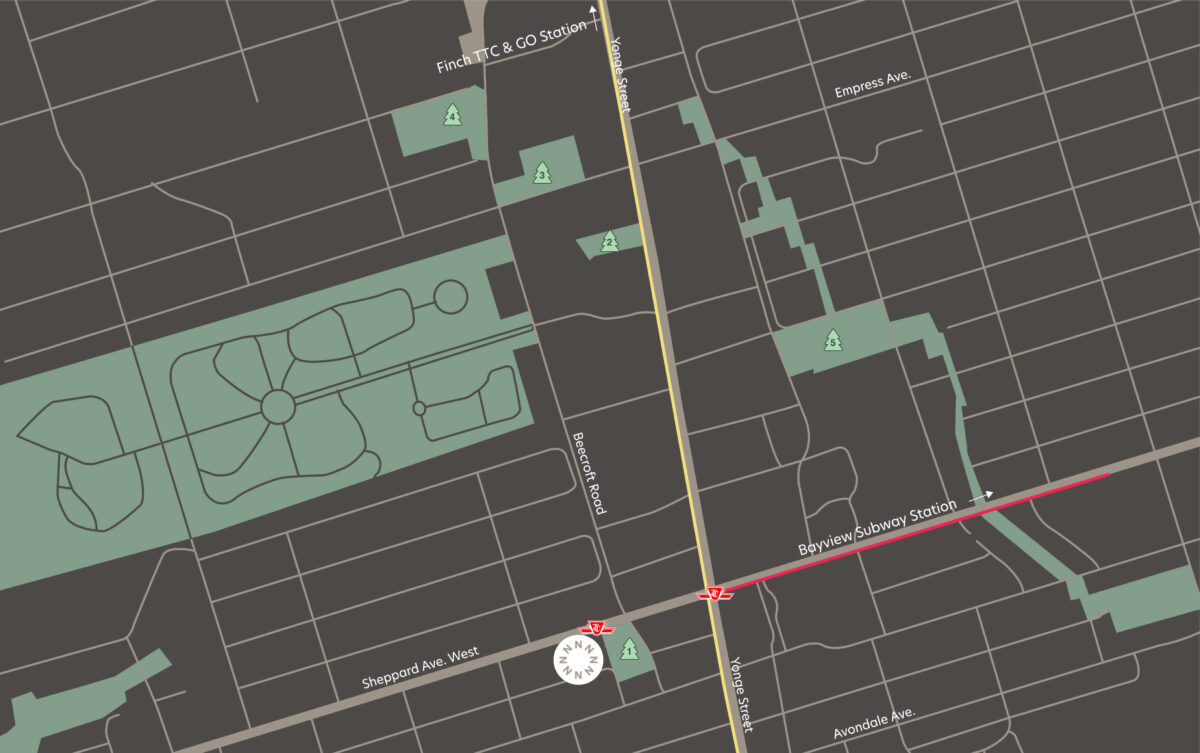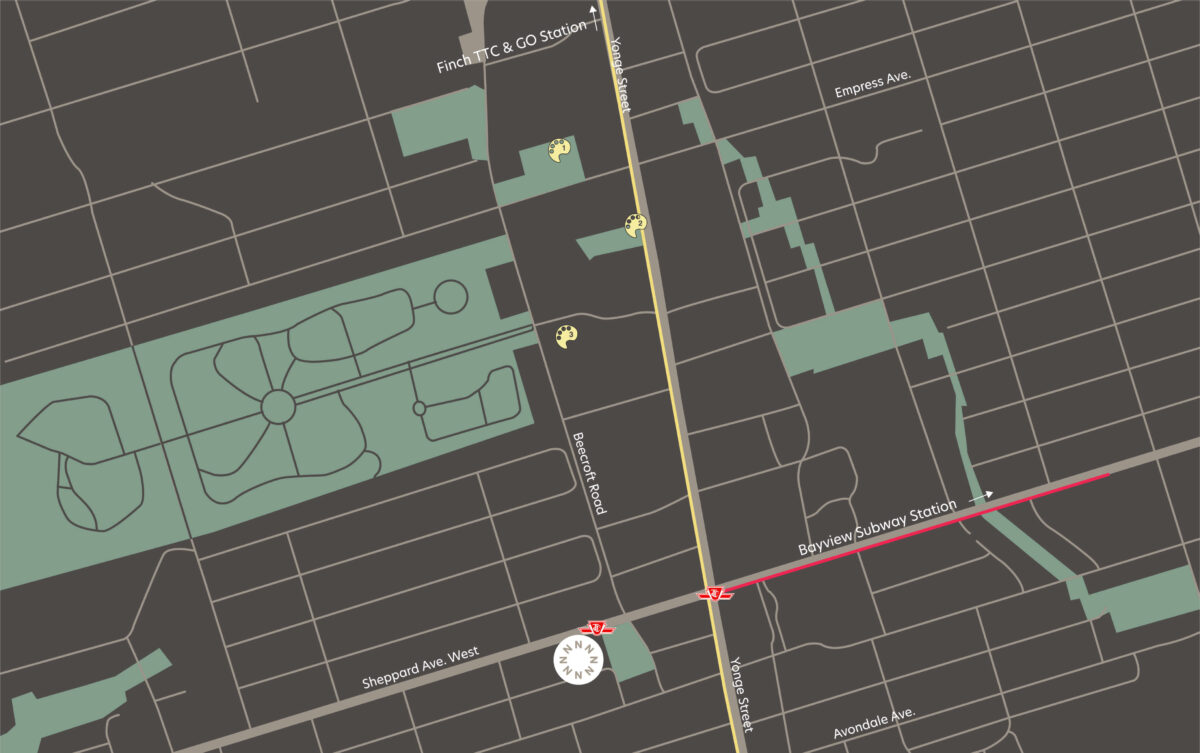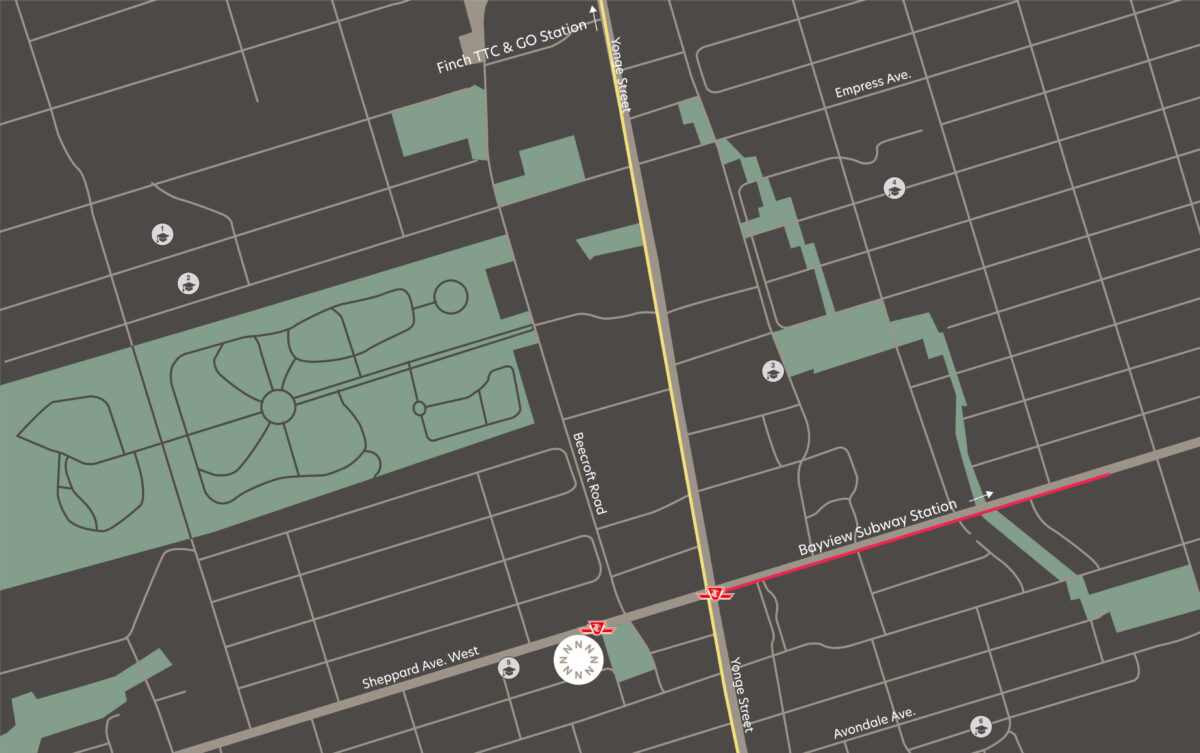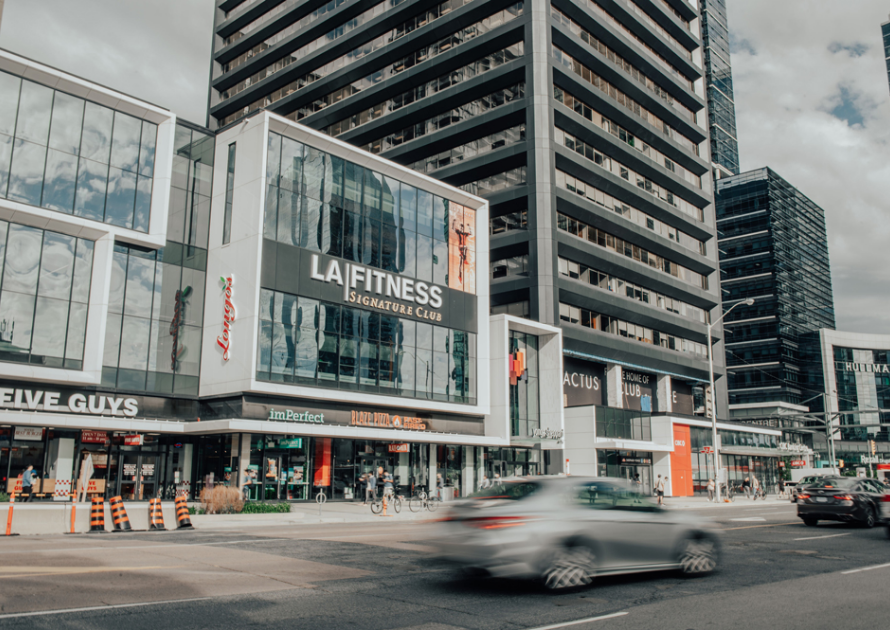 From culture to connectivity, night and day, this is a city centre that truly has it all.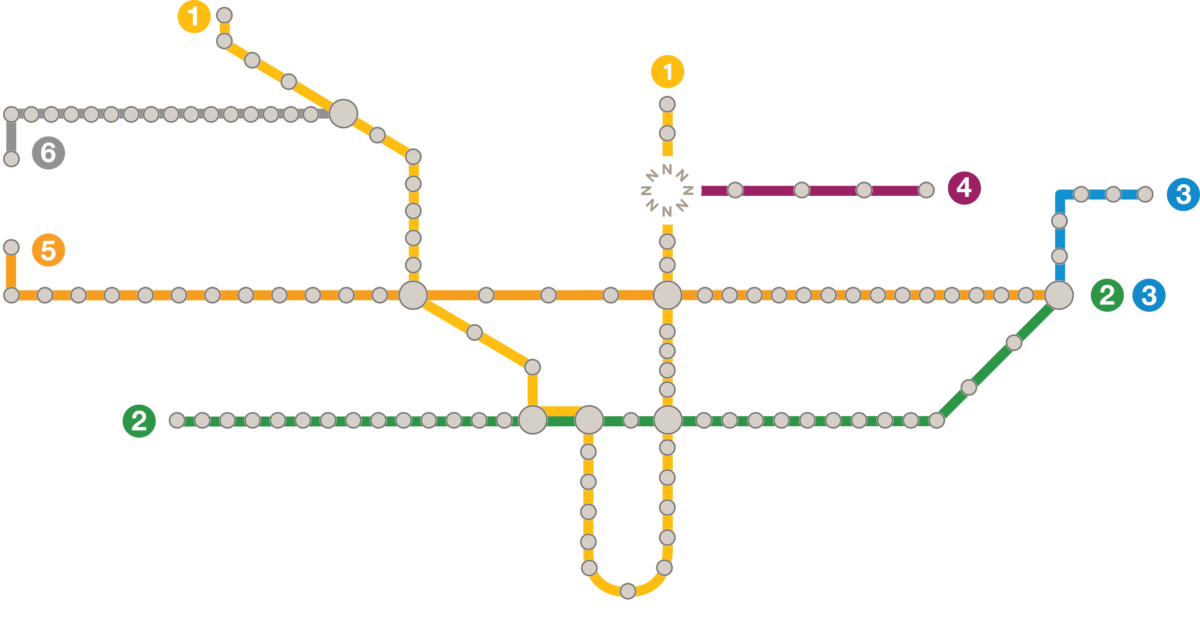 CONNECTED IN EVERY DIRECTION ON THE MOVE.
Live across the street from 1 of only 5 interchange stations in Toronto.  Life has never been so convenient.
Centre Yourself in the Core of a Celebrated Community.